SpecialtyActs
Flash Mobs
A captivating spectacle full of surprises with multiple dynamic variables that have made it a hit across the globe. FLASH MOBS can be produced anytime, anywhere, any place with a small group of performers for activities such as Corporate Events, Weddings, Social Affairs, Holiday Parties, Product Launches, Award Ceremonies or with a massive company of artists & participants who perform a spontaneous show in highly transited venues such as Malls, Airports, Stadiums, Theme Parks, Tourist Attractions, etc. FLASH MOBS are not only impressive and entertaining to the public eye, but also serve as a powerful marketing tool for any corporation who wishes to promote a brand, product or service. Our highly skilled creative team of professional artists & producers can design a fully customized FLASH MOB to any rhythm, theme or style that will forever remain in the minds and social networks of thousands.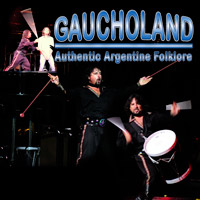 GauchoLand
Gaucholand is an extravaganza of traditional folklore of international appeal that exhibits the art of Argentinian dance such as the tap dancing Malambo intertwined with the amazing skill of the fast striking Boleadoras (lasso with 3 balls) and the percussive rhythms of the Bombo. Gaucholand is designed specifically for corporate events and social affairs. This show has been presented internationally in famous setting such as Las Vegas, Magic City and in various renowned cruise lines. Besides presenting numerous incredible skills of artistry, the show also packs a high level of energy and excitement while incorporating audience participation and comedy from start to finish.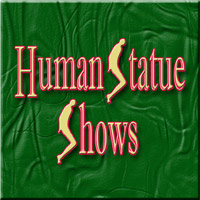 Human Statue Shows
The most innovative and glamorous display of live decorative artistry that is guaranteed to dazzle your audience in any event setting. Our highly skilled models have the uncanny physical ability to remain frozen in different poses for extended periods of time tricking guests into thinking they are in fact real statues. Choose from a vast catalogue of beautiful costumes with esthetic designs that transform our performers into marble, metal, or cement statues or even towering floral topiaries that match the theme or color scheme of your social gathering. With Human Statues you can create a one-of-a-kind atmosphere and have the creative freedom to decorate any space at your venue of choice in a unique interactive way with a touch of art, character, curiosity, distinction and entertainment.
VioFusion
The hottest & most exciting Violin Act is now available for any type event, whether it is a wedding, private party, or corporate function, VIOFUSION is guaranteed to bring your crowd to its feet & entertain your audience with a one of a kind violin show that nobody will forget. A well versed performance from classical to popular genres, VIOFUSION will dazzle you with the showmanship & artistry that brings great music to life. If you are having a cocktail hour or any other corporate event where you are looking for hip & forward thinking entertainment, look no further. VIOSFUSION is a one-of-a-kind act that features unique & innovative performances of current popular hits that everyone loves to listen to, arranged to be performed on the violin along with a mix of great DJ beats. The VIOFUSION electric violin lights up with colorful LEDs, culminating in a performance that is suitable for both stage shows & smaller scale events. Your guests will be dancing & partying to great music from any genre. VIOFUSION is a great fit for almost any festive occasion & is suitable for all ages. The show can have added backup violinists added to it as well for an enhanced ambiance (recommended mostly for larger performances).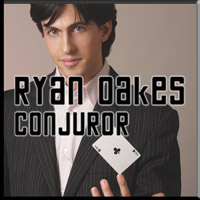 Conjuror
Considered one of the greatest mentalists and illusionists of our generation and winner of the Society of American Magician's National Magic Competition, Ryan is an expert at thrilling and entertaining guests from all ages and backgrounds with shocking up-close demonstrations of incredible mental skills, accurate intuition, astonishing magic, and ingenious humor. Not only is he an experienced performer in the most sought-after venues from Las Vegas to New York, Ryan is also a great connoisseur of the corporate world from working in various events of renowned Fortune 500 companies. He has also made several appearances on CNN, Discovery Channel, ESPN, Disney Channel, and various reality TV shows. With Ryan not only do companies get mind blowing entertainment, but also a flawless integration of their corporate message with his unparalleled prowess to read minds.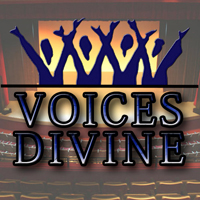 Voices Divine
A wonderful spectacle for the ears and eyes for those looking for a unique style of entertainment where every musical note and instrument heard is created by the amazing vocal chords of gifted singers. Voices Divine is composed with a vast repertoire of classical and contemporary music, ranging from famous musical theatre tunes & movie themes to your favorite top 40 hits. Our variety of musical packages provides you with the flexibility of hiring a soloist for a wedding or a vocal group with orchestral accompaniment. Ask one of our Agents about the numerous alternatives available for your next event.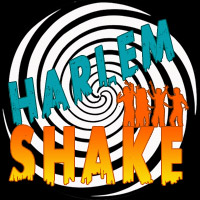 Harlem Shake
A popular dance in social networks with original and innovative video productions. The Harlem Shake is based on the urban genre called trap music which is tied to this humorous and entertaining dance that can be performed at any venue or setting and can be used as a great marketing tool for companies to reach their target audience in a fun and clever way. Our experienced team composed of talented choreographers, designers and film crew can create a tailor-made large-scale Harlem Shake production with ingenious costumes, creative props, and fantastic dance moves in spectacular settings that will that will catapult your brand or corporate message to the masses.