Concerts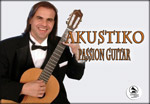 Akustiko Passion Guitar
Passion, fire, seduction and instrumental acrobatics all hail from the strings of Fabio and his virtuoso ensemble. A majestic concert composed of delightful melodies from various genres such as Flamenco, Tango and Classical music that strike a chord in the hearts of its spectators.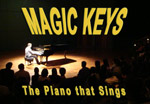 Magic Keys
A musical journey through timeless universal melodies with the greatest hits of the 60's, 70's, 80's charmingly intertwined with a repertoire of movie themes and show tunes. A concert full of emotions where the audience sings along, accompanied by a virtuoso piano and an orchestra.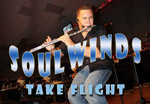 Soul Winds
Vibrant, rhythmic and full of audible colors exemplify Soul Winds, a scintillating concert ideal for any corporate gathering where elegance gracefully blends with the joy of experiencing Latin Jazz at its finest through highly skilled musicians who live and breathe every single note.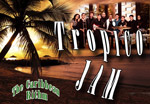 Tropico Jam
The captivating spirit, revelry and sultry rhythms of the tropics are stylishly served in a colorful and unforgettable Caribbean concert. The lively sounds of the trumpet and the percussive beats of the drums will make you move your feet as you dance away immersed in the warm paradise of Miami.