DanceShows

Salsa Spice
Whether you are looking to kick-off your event in high gear or end it with a festive bang, Salsa Spice is the ideal dance entertainment package specially designed for social or corporate events in Miami. We showcase the flavor and essence of Salsa Dancing with a stylish blend of fascinating dance exhibitions with 1 or 2 dazzling couples, an interactive high-energy salsa lesson and motivational social dancing with guests.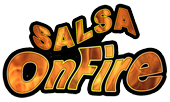 Salsa On Fire
Rhythm, skill and passion come together in fabulous performances by multiple dance couples that display the sensual elegance of Salsa dancing with mesmerizing choreographies. Also, all guests will be treated to an interactive dance lesson that will get everyone to move their feet and clap to the beat creating an unforgettable festive social dancing environment.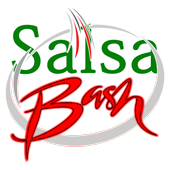 Salsa Bash
A grand-scale Latin Fiesta like no other with a unique combination of spellbinding skills and intoxicating rhythms. Ten extraordinary dancers joined alongside a Live 9-piece Latin Orchestra and a world-class DJ cook up a phenomenal Latin Showcase that will keep everyone celebrating all night long with the greatest Top 40 Hits with a Latin twist, incredible dance performances, party favors, games, dance lessons, social dancing and much more.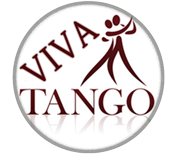 Viva Tango
The passion and seduction of the Tango hypnotize the senses with every scintillating step. One or two couples present a wonderful display of art and elegance. A variety of emotion filled dances that may be accompanied with or without a authentic Argentinian Bandondeon band.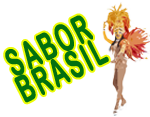 SaborBrasil
SaborBrasil is a daring and exciting spectacle that transports you to Brasil where you can feel and taste the flavor of Carnaval with popular and seductive Batucada and Samba rhythms. Enjoy a grandiose display of beautiful ladies with exotic plumage and authentic costumes who quickly captivate any audience with their grace and fun filled energy. The musicians with their samba drums, trumpets and whistles stir up revelry with joyous beats and catchy tunes creating the perfect environment for a marvelous fiesta. SaborBrasil can be booked with 2 dancers or with an array of up to 20 performers.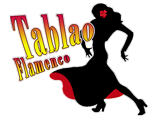 Tablao Flamenco
The fury of the "zapateo" and ferocious sound of clapping hands join together in a stunning Gypsy ritual that hypnotizes the audience with the fierce yet sultry quality of Spanish music and dance. Tablao Flamenco presents a spectacle filled with majestic dancers clothed in an array of colorful authentic garments accompanied by live musicians with the folkloric voices of the "cantaores".